In order to provide a complete service in an environment that demands the highest standards of precision, our skills and expertise include machining, grinding, super-finishing and assembly. Dimensional and geometric precision are combined with our strong command of surface conditions.
Our teams are capable of programming our robots themselves, we are able to develop specific means.
Positioned at the very heart of the Technic Valley in France, ZEDCE can rely on an international network of partners and take care of procurement for:
Treatments (heat or surface),
Machined or cut blanks,
Blanks produced by MIM (Metal Injection Moulding),
Blanks produced using casting processes.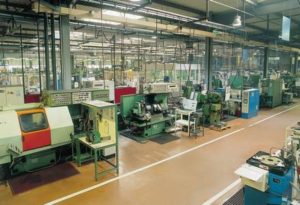 Machining
Our range of equipment covers the entire production process, from the blank to the the finished product, using bars or slugs, and from diameters of 10 mm to 200 mm.
Assembly
We produce assemblies:
Press-fit assembly,
Face-to-face assembly.
Finishing by grinding and honing
Flat grinding,
Deep grinding,
Grinding of interior and/or exterior diameters,
Flat honing of interior diameters.
ZEDCE is on hand to help you find the right solutions and to deploy your specifications.
Super-finishing with stone and band tools, or by polishing and brushing
Super-finishing:
Stone technique,
Band technique,
Polishing,
Brushing.